Port Charlotte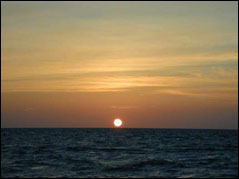 Welcome to Port Charlotte, Florida. Located on the West Gulf Coast of SouthWest Florida. Port Charlotte sits between the Myakka River and the Peace River. Both rivers connect to Charlotte Harbor which leads out to the Gulf of Mexico. Many of the Port Charlotte communities have canal systems throughout giving you access to the Gulf of Mexico from your yard. In addition to the waterfront communities, Port Charlotte is home to many beaches including: Port Charlotte Beach, Boca Grande Beach, and Englewood Beach. Port Charlotte is considered a beach area with the culture and lifestyle not lacking. Port Charlotte's other half of living is in golf What's a real Florida beach front city without a golf course or two in every neighborhood? In West Port Charlotte, you have Riverwood Golf and Country Club. On the Cape Haze Peninsula, you have the Rotonda Golf and Country Club which is home to 3 golf clubs. In South Port Charlotte, you have 4 Golf Courses including Port Charlotte Golf Club. Port Charlotte is a paradise that brings in high end Florida styled development, such as the 1,100 acre development planned for Murdock Circle, center of Port Charlotte, which will be a golfing and walk through shopping development

CITRUS SPRINGS:
Citrus Springs is platted for 35,000 lots with about 32,000 set aside for residential use and developed lots are served by a central water system. Other zoning includes commercial, churches, hospital and medical, and parks and recreation. The population here should eventually rise to about 100,000 people. The current population is estimated at about 7,000+. Citrus Springs would be considered a mixed demographic middle class community. While it was started with retirees, there are now many families here. We have two elementary schools and a middle school, and future plans for a high school to be constructed on a site that Citrus County has selected right near the middle school. Each school has about a thousand pupils. Among its amenities, Citrus Springs has a Memorial Library, two 18 hole golf courses - nationally acclaimed El Diablo Golf Course and Citrus Springs Golf & Country Club (fees apply - membership not required), public tennis Courts, baseball field, parks, playgrounds, a 2 million dollar Community Center, numerous clubs and activities, and the Withalacoochee State Trail - start of 46 mile paved trail for walking, jogging and biking.
Click here for a video on citrus springs: http://www.deltona.com/MyCitrusSprings/index.html
North Port: click to watch a video on north port!  http://www.deltona.com/northport/
The City of North Port was incorporated in June of 1959. North Port is strategically located on the west coast of Florida, between Tampa and Ft. Myers. We currently have two exits on Interstate 75 that are within city limits; North Port's stretch of U.S. 41 is attractive and booming.
North Port is only minutes away from some of Florida's most beautiful beaches, including Stump Pass State Park, Siesta Key, and several others on Manasota, Casey, and Longboat Keys. We also enjoy access to three international airports in the area: Sarasota, Punta Gorda, Fort Myers, and Tampa.
Our Florida sunshine and warm climate allow residents and visitors alike to enjoy a high quality of life year-round. Golfing, boating, kayaking, nature walks, and horseback riding can all be done in and around North Port.
SUNNY HILLS: click to watch a video about the sunny hills area! http://deltona.com/SunnyHills/index.htm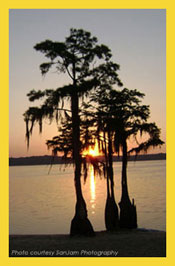 The Sunny Hills Community was platted in 1971 and 1972 as a community for about 60,000 residents on 24,301 residential lots. Its land area is about 28 square miles (17,743 acres) and is almost 5% of the land area in Washington County. With 220 miles of roads, it has 55% of all the paved roads in the county. Currently there are 619 homes in the Community and about 1,200 people. In the master plan there are 3,829 acres of greenbelts and natural preserves, about 400 acres for commercial development, as well as provisions for churches, schools, and parks. Currently, the Sunny Hills Golf & Country Club operates an 18-hole highly acclaimed golf course.
Sunny Hills Community is the largest platted subdivision in Florida's Great Northwest, and we believe it has a great future considering the economic development occurring just to the south with the new Northwest Florida Beaches International Airport, the commencement of expanded airline connections into major hubs by Southwest Airlines to Houston, Orlando, Baltimore, and Nashville, in addition to the existing connections to Atlanta, Dallas, and Memphis by Delta Airlines. You can be anywhere in the U.S. within 1-day of travel.
Within a 45 minute drive are the "World's Most Beautiful Beaches" on Panama City Beach and all along the Gulf of Mexico
MARION OAKS
Marion Oaks, started in 1972, is an established family community. We have more than 15,000 friendly and active residents who hail from 50 states and six continents. The community is on pretty pasture lands with rolling hills and ancient oak trees. There are parks and playgrounds throughout the community and the Cross Florida Greenway borders the community on the north. It gives access to hundreds of miles of hiking, biking and horseback riding trails.
Residents also enjoy the recently expanded Marion Oaks Community Center with a 450 seat auditorium, meeting rooms, well-stocked library and recreational facilities, like the lighted multi-purpose sports courts.
Marion Oaks also offers two challenging championship 18-hole public golf courses - each with a pro shop. The course at Marion Oaks Country Club is one of the best kept secrets in Florida www.marionoakscountryclub.com/index.html. Inside the community you will also find the Huntington Golf course www.huntingtongolf.com. If you ever want to change it up and play a course outside of the community, you will have dozens to choose from right in Marion County.
The community also provides shopping areas that include the Heath Brook and Paddock shopping malls and Publix, Winn Dixie and Wal-Mart grocery stores. There are also 16 houses of worship and dozens of clubs, organizations and civic groups.